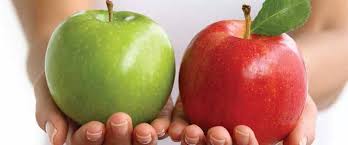 Revenue Ruling 59-60 supports the market approach to value. One of the market-based methodologies, the private company transaction method, looks at transactions in privately-held stock to derive a pricing mechanisms to value a particular company. The key to this method, and to the market approach in general, is comparability.
The business appraiser will attempt to find transacted companies that are similar overall to the subject company being valued. Examples of general comparability search criteria include:
Same or very similar industry or end-user;
Same or very similar economic drivers and risk factors;
Same or similar products or services.
Once these general criteria are met, the appraiser narrows the focus to find transacted companies that compare more specifically to the subject entity, utilizing various financial and non-financial metrics such as revenue and asset size, the number of sites/facilities, geographical location and date of transaction. These more specific metrics are of particular importance, as they really help to accurately fine tune the sample size from which an appraiser can derive the appropriate pricing multiple(s).
For instance, if you are appraising a single-site diner with revenues of approximately $250,000 per year, it may not make sense to include a transaction in the sample group that involved an entity which owned 15 diners state-wide with revenues of $12 million per annum to develop a valuation multiple. The larger company's financial and operating metrics may be so different than those of the single-site operator that they materially impacted and influenced the pricing multiple ultimately utilized in that particular transaction. As a result, comparability may be hindered and including the larger entity's pricing multiple in the sample population may result in a misleading or incorrect value.
Another comparability example involves the sale date of the transactions utilized. If the single-site diner is being appraised as of December 31, 2016, including transactions in your sample group that were consummated during the 2009 recession where pricing multiples for the industry may have been at historic lows, may not yield a meaningful pricing multiple and indication of fair market value for the diner today.
The private company transaction method under the market approach can be a useful tool in deriving a company's fair market value. However, an appraiser must establish and adhere to an appropriate set of search criteria when hunting for comparable transacted companies; otherwise, the methodology may produce a skewed and potentially erroneous conclusion of value.
Learn more about Baum Blaugrund's business valuation consulting services.