Litigation Consulting Services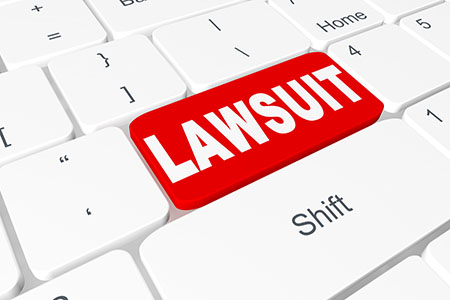 Our team has overseen many diverse engagements, encompassing numerous industries and issues. Our financial experts often train attorneys, accountants, and other experts. We have provided expert deposition and trial testimony in dozens of cases.  Our experts have presented on subjects such as business valuations, economic damages, fraud, forensic investigations, divorce, wrongful-death, wrongful termination, and ethics. Our integrity, training, and experience, combined with our concise reports and testimony of complex financial issues, enable us to successfully provide the services you require.
For over 25 years, we have provided financial consulting services to clients while working at large accounting firms.  At Baum Blaugrund, we bring the advantage of large firm consulting experience to our clients without the large firm fees.
Meeting Your Needs
Our analyses and reports are the product of collaborative efforts, allowing for diversity in technical and practical experience and industry knowledge. With a focus on client service, we frequently perform an initial overview analysis to determine whether a client can reasonably expect an appropriate benefit for the anticipated costs. We develop work plans specific for each engagement.
Baum Blaugrund utilizes vast experience, extensive study, certifications, and practical application to provide consulting services or to testify as expert witnesses in a broad range of cases.
We present our opinions before federal and state courts,  arbitration, mediation, and alternative dispute resolution settings. Our ability to explain complex issues in understandable terms has been key in successfully assisting lawyers and their clients.
Economic Damages
› Breach of contract — Determine financial impact of contract breaches and analyze past and future damages based on sound financial and economic principals.
› Shareholder disputes — Assess damages and value shareholders'  interests.
› Wrongful termination — Provide economic assessments in harassment, discrimination, and wrongful termination employment cases.
› Personal injury/wrongful death — Quantify economic losses, including those from lost wages, earnings, pension and retirement benefits, and lost value of household services.
› Minority shareholder oppression actions — Valuation, forensics, damages, etc.
Business Valuation Services
Baum Blaugrund provides well-documented valuations of closely held companies. We actively monitor court rulings, financial literature, and articles that impact valuations.
› Expert testimony — Engaged by taxpayers, courts, plaintiffs, and defendants to provide consultation and/or expert testimony and opinions of value.
› Estate and gift taxation — Perform valuations, including analyses for estate tax compliance, estate planning, gifting programs, succession planning, and buy/sell agreements.
› Shareholder disputes — Assist attorneys and business owners.
› Marital dissolutions or divorce — Work with legal counsel to value businesses as required in connection with domestic relations proceedings, collaborative and other alternative dispute resolution venues, and provide advice regarding tax consequences and other issues associated with settlement structure. Provide asset tracing and assess marital versus separate property, quantify personal versus entity goodwill, business valuation, projections, tax and financial planning, income reconstruction, forensics, and other related services.
› Corporate conversions — Determine the value of tangible and intangible assets for federal income tax purposes when converting from a C corporation to an S corporation.
› Value enhancement — Consulting services designed to assist business owners' strategic plans to maximize business value.
Forensics and Fraud Deterrence Services
› Investigation of occupational fraud and abuse
› Asset/income tracing
›  Income and asset determination and reconstruction
› Diverted or unreported income analyses
› Discovery assistance
› Prosecutions and defense consulting
› Deterrence, including assessment, improvement, and implementation of controls and systems to reduce impropriety
Attorney Consulting
› Document production and control
› Review of documents to assess merit
› Assist with discovery process, including interrogatory and deposition preparation
› Review of expert reports, evidence, and other documents
›  Staff training